Our standard rates for individual Asset Management: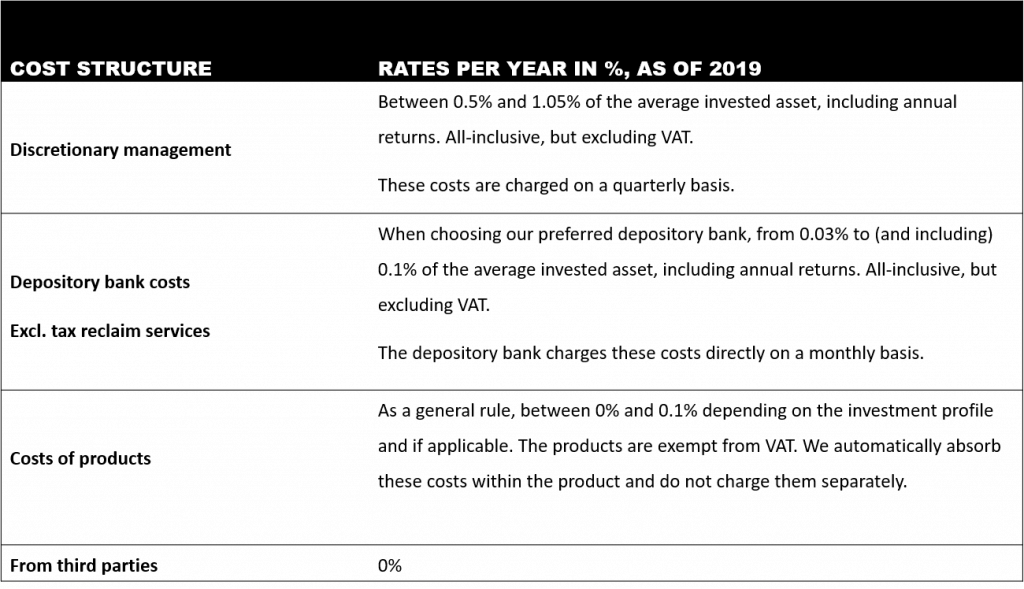 This overview provides an insight into the core of how we structure our rates. This is not an offer. Costs may differ, depending on the size and complexity of the asset. The rates for our fiduciary services are based on customised solutions. IBS does not charge performance fees.
Before any relationship is entered into, we provide an estimate of the costs that is as accurate as possible. And we report on this annually.